Expert Metal Roofing Solutions for Your Commercial Property
Adding the right roofing material on your property provides you with a low-maintenance, high-performing solution. Metal roofing offers superior longevity and damage resistance for your commercial roofing material, giving you an investment that'll last for decades to come.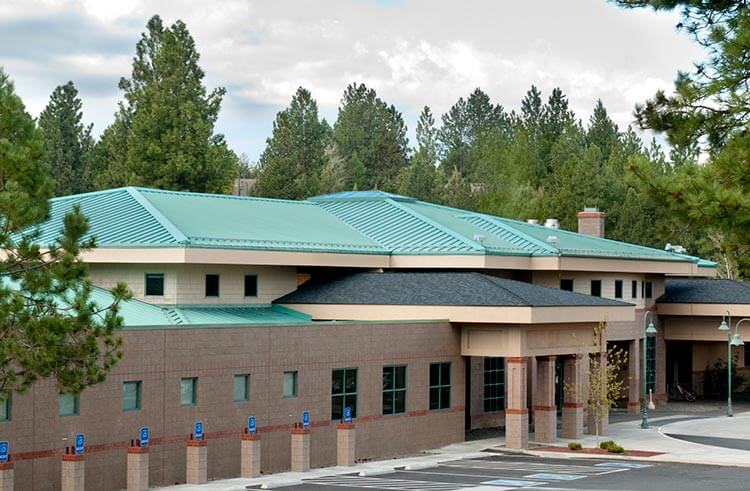 At John Darvish Construction Co, our team offers metal roofing installation, replacement, repair and maintenance services. Our 15+ years in the roofing industry allow us to deliver unparalleled expertise and craftsmanship for your commercial property in the DC Metro area.
Why Consider a Metal Roof?
Metal is one of the most popular commercial roofing materials because it offers so many advantages, which is why it's also becoming very popular for residential properties. A metal roof provides a range of benefits that capitalize on protection and durability for your commercial building. Metal roofs offer:
Damage resistance. Metal roofs are resistant to damage from wind, fire, heat, pests and water, allowing you to make the most of your commercial roofing investment with minimal maintenance.
Energy efficiency. Designed to reflect heat from the sun using low gloss coatings, metal roofs help keep your interior cooler, which can reduce energy costs and increase comfort.
Longevity. What truly makes metal roofs stand out is their exceptional longevity—they can last 50 years or even longer with the right maintenance.
Could metal roofing be the best choice for your commercial property? Let us schedule your free estimate and consultation today to discuss if metal could be the right choice for you.
Find Out More During a Free Consultation
Your initial roofing inspection and estimate with John Darvish Construction Co is free of charge. Schedule your consultation today to learn more about metal and find out if it could be the right roofing material for your commercial property. Call us at (703) 723-0440 or complete our contact form online to reach our team.