Your Trusted Multi-Family Roofing Contractor in the DC Metro
When it comes to your multi-family property, you need a roofing contractor you can depend on to safely and efficiently get the job done. John Darvish Construction Co has over a decade of experience helping property managers, homeowner associations (HOAs) and property owners with their multi-family roofing needs.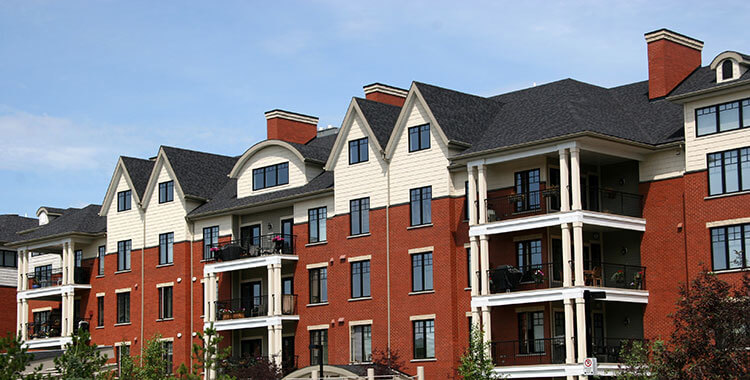 Our crews are GAF and CertainTeed certified to provide you with expert craftsmanship and the highest quality materials designed to last for decades. With our certifications, we can also offer extended warranty options to ensure your investment is protected.
As a member of the Northern Virginia Building Industry Association and the National Association of Home Builders, we're proud to provide you with the industry expertise you need for trusted roofing solutions.
Types of Multi-Family Properties We Serve
We install, replace, maintain and repair roofs for multi-family properties including asphalt shingle, metal and flat roofs. Our team knows that when it comes to your multi-family roofing project, completing the job in a timely manner and with minimal disruption to your community is just as important as having a high-quality roofing system.
Our roofers are prompt, professional and thoroughly clean up the job site when our work is complete. You can count on us to provide roofing solutions for the following types of multi-family properties:
Condominiums
Townhouses
Senior living & assisted living properties
Apartment complexes
Duplexes & multiplexes
And more!
As a roofing contractor experienced in all types of multi-family properties, we can assist you whether you need repairs, a new roof or are interested in our maintenance programs to extend the life of your property's most important asset.
Get a Complimentary Estimate for Your Roofing Needs!
No matter what your multi-family property needs, you can count on the professionals at John Darvish Construction Co to take care of your roof. Contact us today to schedule your free quote by calling (703) 723-0440. You can also submit our contact form and we'll be back in touch with you shortly!