Certified Roof Replacement Services
No roof lasts forever. With the right care, many roofing materials can last for decades but, eventually, the roof on your home will need to be replaced. Whether that is due to age, storm damage, or a need to alter exterior appearance/ design.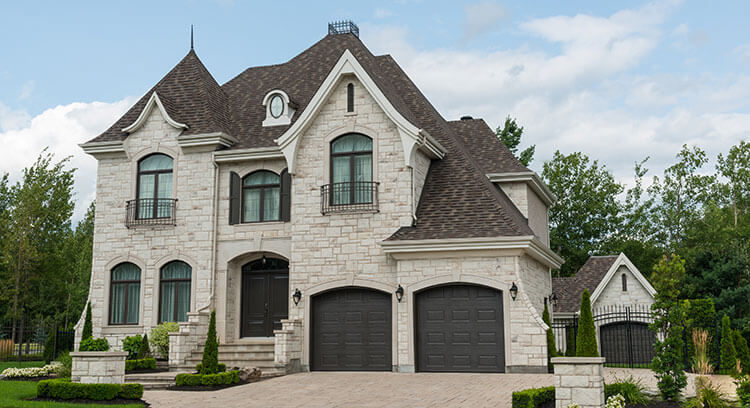 John Darvish Construction Co can expertly replace your roof in your material of choice, whether you need a new shingle, metal or flat roof. Our professionals have more than 30 years of experience in the roofing industry. Our company is proud to be GAF Certified and a CertainTeed ShingleMaster™, meaning we can bring you unparalleled expertise and extended warranties for your new roof.
Throughout the process of roof replacement, we will keep you informed and ensure prompt and professional service and a hassle-free experience. From the best materials to our courteous team, your roof is in good hands!
When Do You Need a Roof Replacement?
There are a few factors that can indicate your home's roof needs to be replaced, although without a professional inspection, it's impossible to know for sure whether you need a few repairs or a complete replacement. You may need a roof replacement if:

Your asphalt shingles look worn because they've lost their protective granule coating.

Your asphalt shingle roof is approaching its 20

th

year of service.

There is shingle damage encompassing the entire roof, such as hail, wind or tree.

Interior moisture or leaks have compromised your roof structure.

The roof appears to be approaching the end of life with signs of algae growth, curling or cracked or missing shingles.
There could be other signs that your roof has reached the end of its life. When you schedule a complimentary inspection with our team, we will carefully assess your roof to determine if a roof replacement is your best option.
Let Us Give You an Estimate for Your New Roof!
If you're considering replacing your roof, let John Darvish Construction Co give you a free estimate for your new roofing system. Call us at (703) 723-0440 today, or you can fill out our contact form to reach us!