Your Local Roofing Contractor Certified by CertainTeed & GAF
Quality, by definition, is "high grade, superiority, excellence." Quality is marked by "a concentrated expenditure of involvement, concern or commitment."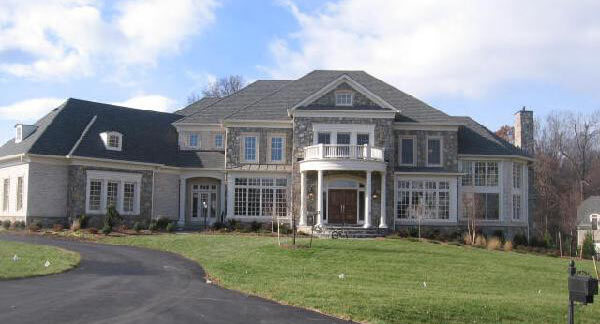 Comprehensive Residential & Commercial RoofinFirst-Time Quality, Every Timeg Services
John Darvish Construction Co is based in Ashburn, VA, and serves the DC Metro area. As a premier roofing contractor, our "First-Time Quality" goals are met through workmanship, professionalism mutual respect for our clients and each other, and our corporate as well as individual integrity.
"First-Time Quality" is the end result of committed people utilizing superior technical knowledge, proven products and productive efforts to create/maintain a totally satisfied customer. In 2006, John Darvish Construction Co became the first roofing contractor in the State of Virginia to become NHQ Certified.
John Darvish Construction Co is a preferred contractor with many service companies, homeowners and homebuilders.
Comprehensive Residential & Commercial Roofing Services
As an experienced roofing contractor, we work with residential and commercial clients to meet all their roofing needs. We install asphalt shingle, flat and metal roofs for your convenience.
From new construction roofs to roof replacements, repairs and maintenance, our team can handle any job, no matter how big or small. We also provide roof maintenance programs to extend the life of your roof and make it easy to get the repairs you need. Our team also accommodates emergency roof repairs for our clients.
Let us help you ensure the integrity of your roof in the DC Metro area with our experienced team!
What Sets Us Apart
We're a member of the Northern Virginia Building Industry Association, the National Association of Home Builders among many other associations. We give back to the community in a multitude of ways but we do it best through HomeAid Northern Virginia, an non-profit organization building new lives for homeless families and individuals through housing and community outreach. Homebuilders, homeowners and business owners choose us for their roofing needs because they know they can count on our team to deliver the solutions they need.
Certified by North America's largest roofing manufacturer, GAF, as well as CertainTeed as a ShingleMaster™, we offer extended warranties when you invest in a new roof. Our status as a ShingleMaster gives you SureStart PLUS extended warranty coverage when you choose an Integrity Roof System for your home, meaning in the event that your shingles are defective, CertainTeed covers 100 percent of the cost to repair or replace them, including labor. The warranty is also transferable from the original owner to the first subsequent owner.
Schedule an Estimate Todayf!
Schedule a complimentary inspection and estimate of your roof today to find out more about how the roofing professionals at John Darvish Construction Co can assist you. Call us at (703) 723-0440 or submit our contact form online to get in touch!